Bray Wyatt "The Man of 1,000 Truths"
---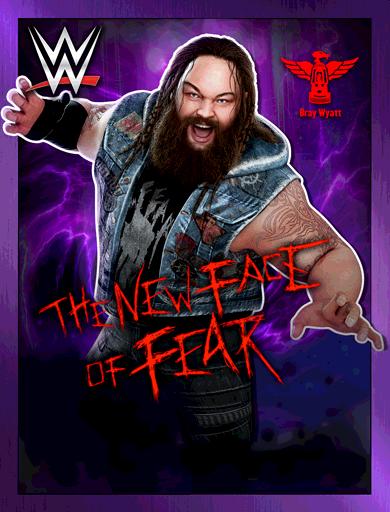 Stars
Tier
---
Talent: 0
HP: 0
Abilities
Abilities have not been loaded! Please refresh the page if it takes more than a minute.
Trainers
Trainer
No trainer buff is available.
Info
Bray Wyatt achieved his first WWE title in the form of the WWE SmackDown Tag Team Championships with The Wyatt Family. Bray Wyatt and Randy Orton captured the titles at WWE TLC in 2016. After some turmoil in The Wyatt Family which would cause Luke Harper to be exiled, Bray would go on to win the WWE Heavyweight Championship in the Elimination Chamber Match of 2017. Randy Orton would eventually turn on Bray Wyatt and the two would feud up until a House of Horrors Match at Payback in 2017.
Quotes
When you sleep, you dream that you are a Superstar. But when you wake up and reality sets in, you will realize that you are nothing.
I, Bray Wyatt, stand here above you as a conqueror, as the Man of 1,000 Truths, and you lay there filled with life's regrets and broken dreams.