Mr. Perfect "The Perfect One"
---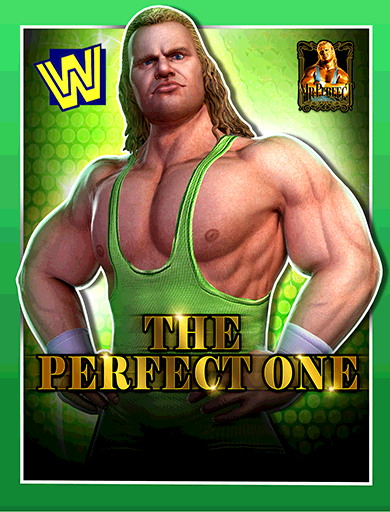 Stars
Tier

---
Talent:0
HP:0
Abilities
Abilities have not been loaded! Please refresh the page if it takes more than a minute.
Trainers
Trainer
No trainer buff is available.
Info
When Mr. Perfect was introduced to the WWE he was hyped by a series of vignettes that displayed his perfection in everything he does, From sinking no look 3-pointers to throwing 100 yard passes to himself. Mr. Perfect didn't disappoint as he went undefeated for his first year and captured a plethora of titles and a spot on the WWE Hall of Fame.
Quotes
I have no flaws, and I have no blemishes, but what else would you expect from Mr. Perfect?
Absolutely Perfect!