Roddy Piper "Rowdy"
---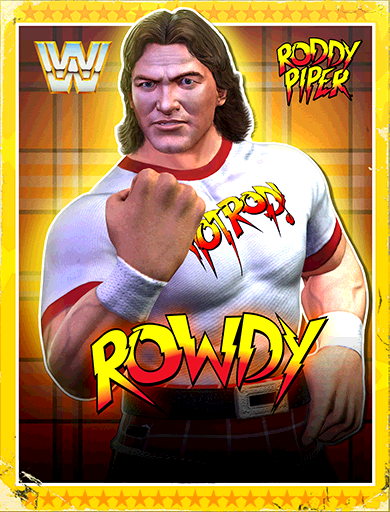 Stars
Tier

---
Talent: 0
HP: 0
Abilities
Abilities have not been loaded! Please refresh the page if it takes more than a minute.
Trainers
Trainer
No trainer buff is available.
Info
Among capturing multiple titles in his career Roddy Piper hosted the most innovative interview segment in WWE history. In "Piper's Pit" Rowdy would break his guests down verbally and often times the unexpected would happen.
Quotes
Do you know you couldn't get a date with a $100 bill taped to your forehead?
Sooner or later, everybody pays the Piper!