Cactus Jack "The Hardcore Legend"
---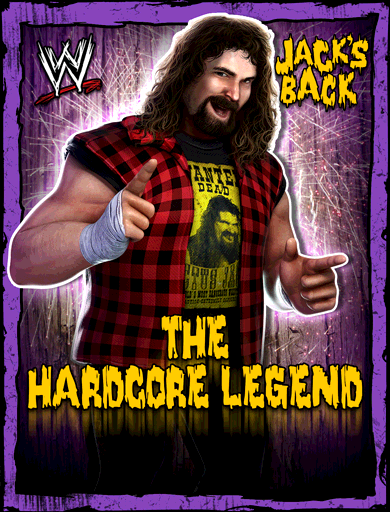 Stars
Tier
---
Talent:0
HP:0
Abilities
Abilities have not been loaded! Please refresh the page if it takes more than a minute.
Trainers
Trainer
No trainer buff is available.
Info
Bang Bang! Nothing has never stopped Cactus Jack from becoming a hardcore legend. Waving two "Finger-Pistols" in the air meant that someone was in for a long night with one of the many personalities of Mick Foley.
Quotes
You look into my eyes, and realize I'm going to tear you apart.
Bang! Bang!