George Steele "The Animal"
---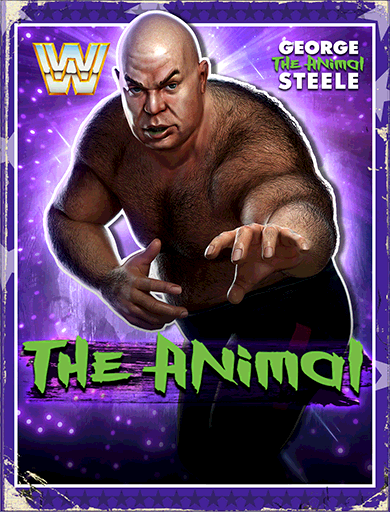 Stars
Tier
---
Talent:0
HP:0
Abilities
Abilities have not been loaded! Please refresh the page if it takes more than a minute.
Trainers
Trainer
No trainer buff is available.
Info
One of the wildest competitors to ever step foot in a WWE ring, George "The Animal" Steele psyched out other WWE Superstars using bizarre behavior and unorthodox techniques. By sticking out his green tongue and eating the turnbuckle pads, George "The Animal" Steele brought a factor of unpredictability to in-ring competition.
Quotes
Enemy.
Down.