Honky Tonk Man "Shake, Rattle and Roll"
---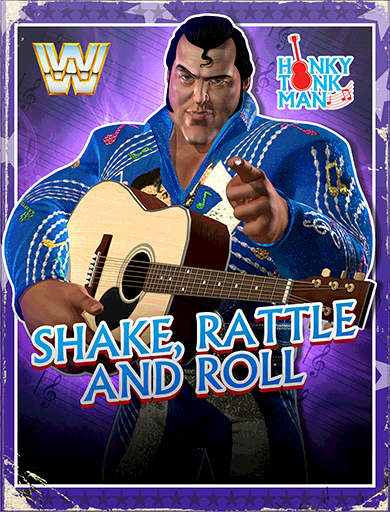 Stars
Tier
---
Talent:0
HP:0
Abilities
Abilities have not been loaded! Please refresh the page if it takes more than a minute.
Trainers
Trainer
No trainer buff is available.
Info
With Jimmy Hart as his manager the Honky Tonk Man would Shake, Rattle and Roll his way to an Intercontinental Title in the 80's. He still holds the record at 454 days.
Quotes
I'm gonna play my song for you, and then we're gonna shake, rattle, and roll.
Everywhere I go thousands of fans are screaming, "Honky Tonk play that tune!"