Jim Duggan "Hacksaw"
---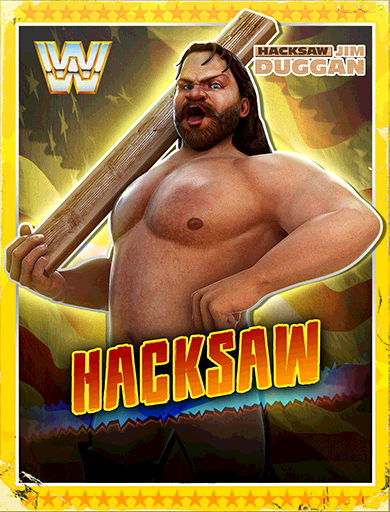 Stars
Tier
---
Talent:0
HP:0
Abilities
Abilities have not been loaded! Please refresh the page if it takes more than a minute.
Trainers
Trainer
No trainer buff is available.
Info
This red-blooded American marched into the ring wielding the American flag in one hand and a massive 2x4 in the other. Duggan would often defend his country against foreigners like Boris Zhukov and Haku.
Quotes
Once I get my hands on my 2x4 it's like being out on a picnic!
HOOOOOOOOOOOOOOOOOO!