Ric Flair "Slick Ric"
---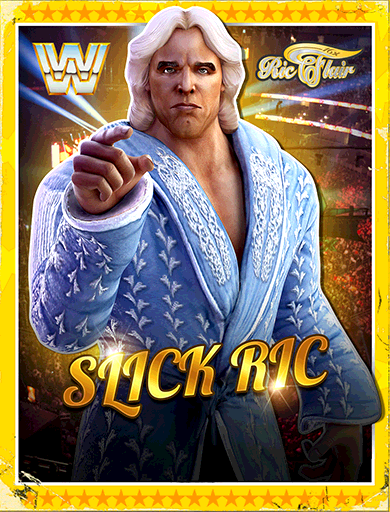 Stars
Tier

---
Talent:0
HP:0
Abilities
Abilities have not been loaded! Please refresh the page if it takes more than a minute.
Trainers
Trainer
No trainer buff is available.
Info
From his flowing blond locks to his glittery robe, Ric Flair already had the look of a world champion heading into a match with Dusty Rhodes. To complete the package, The "Nature Boy" captures the gold – his first NWA World Heavyweight Title – after defeating Rhodes.
Quotes
To be the man, you got to beat the man! WOOO!
To be the man, you gotta beat the man!