Diamond Dallas Page "The Master of the Diamond Cutter"
---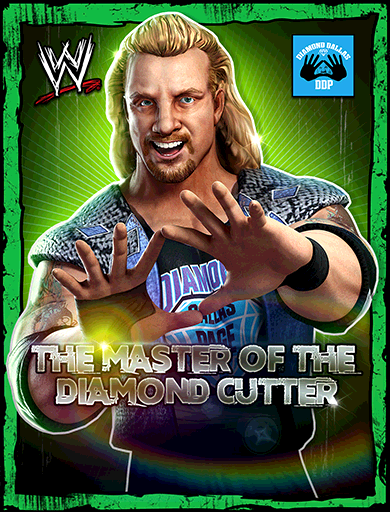 Stars
Tier

---
Talent:0
HP:0
Abilities
Abilities have not been loaded! Please refresh the page if it takes more than a minute.
Trainers
Trainer
No trainer buff is available.
Info
Page gets a WCW World Title opportunity at Spring Stampede. However, he finds himself in the ring with some of WCW's top stars. The master of the Diamond Cutter manages to hit his trademark move to capture his first of three World Championships.
Quotes
You're gonna have the worst time of your life.
Did you feel the BANG!?