Faarooq "The Nation Leader"
---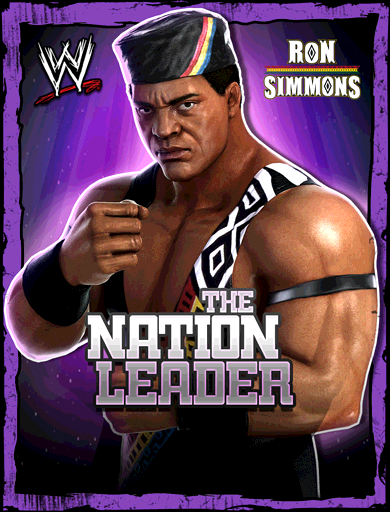 Stars
Tier

---
Talent:0
HP:0
Abilities
Abilities have not been loaded! Please refresh the page if it takes more than a minute.
Trainers
Trainer
No trainer buff is available.
Info
"By any means necessary" has personified no faction more appropriately than Faarooq. The former leader of the Nation of Domination mentored future Superstars like Mark Henry and The Rock early in their careers. The first-ever African American WCW World Heavyweight Champion would lead the Nation of Domination for 2 years before going on to win 3 WWE Tag Team Championships with Bradshaw before being inducted into the WWE Hall of Fame in 2012.
Quotes
You're just begging me to whoop your a**, ain't ya?
By any means neccessary!