Ricky Steamboat "The Dragon"
---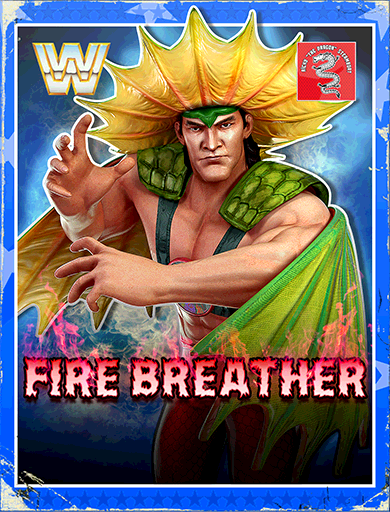 Stars
Tier
---
Talent:0
HP:0
Abilities
Abilities have not been loaded! Please refresh the page if it takes more than a minute.
Trainers
Trainer
No trainer buff is available.
Tag Team Links
| Name | Buff |
| --- | --- |
| Legends Era | Gems do 10% more Damage. |
Info
Reintroducing himself as a fire-breathing Superstar, "The Dragon" reminds the WWE Universe of his Steamboat style as he puts on a one-man show during a Six-Man Tag Team Match at SummerSlam. Despite being aligned with the likes of The Texas Tornado and The British Bulldog, "The Dragon" runs roughshod over Power & Glory and The Warlord virtually by himself and splashes down on Paul Roma for the win.
Quotes
This Dragon is breathing fire, This Dragon will scorch your back.
It's not luck when I get into the ring, just skill when I pin your shoulders to the mat.