Shawn Michaels "D-Generation X"
---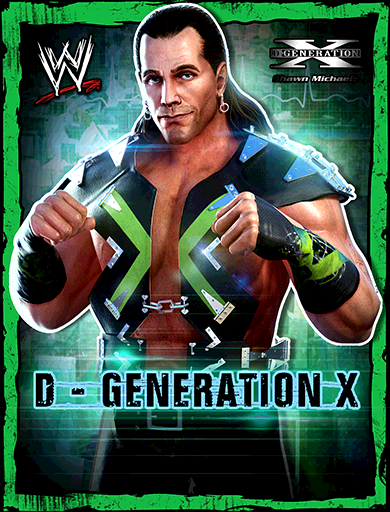 Stars
Tier

---
Talent:0
HP:0
Abilities
Abilities have not been loaded! Please refresh the page if it takes more than a minute.
Trainers
Trainer
No trainer buff is available.
Info
In 1997 Shawn Michaels, Then Hunter Hearst Helmsley, Chyna and Rick Rude formed D-Generation X, a group of degenerates with crude humor and rebellious personalities that is one of the main contributing factors to WWE's "Attitude Era".
Quotes
I am the showstopper! The icon! The main event!
I've got two words for ya!