Undertaker "The Deadman"
---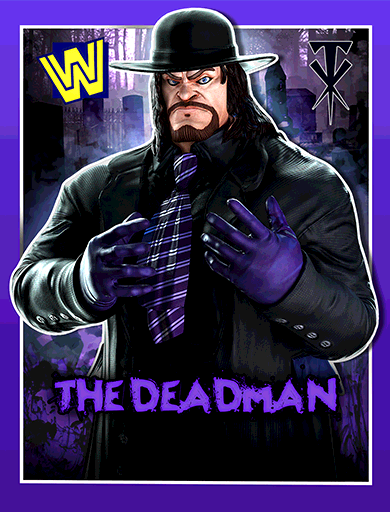 Stars
Tier

---
Talent:0
HP:0
Abilities
Abilities have not been loaded! Please refresh the page if it takes more than a minute.
Trainers
Trainer
No trainer buff is available.
Info
Undertaker has been known for a litany of unique matches during his career. The first Buried Alive match took place at In Your House: Buried Alive in 1996. Even though Undertaker was victorious, he was buried by his rivals, but returned a month later at Survivor Series.
Quotes
My purpose is to collect the souls of those unfortunate enough to cross my path.
You cannot kill that which is already dead.