X-Pac "DX"
---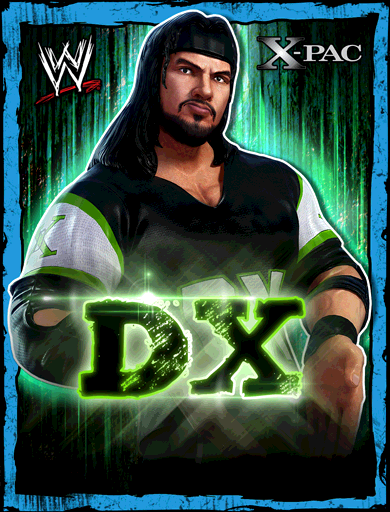 Stars
Tier
---
Talent:0
HP:0
Abilities
Abilities have not been loaded! Please refresh the page if it takes more than a minute.
Trainers
Trainer
No trainer buff is available.
Info
After recovering from a neck injury Sean Waltman returned to the WWE under the moniker X-Pac and joined D-Generation X. X-Pac would go on to defeat D'Lo Brown for the European Championship.
Quotes
You Suck Pal!
I've got two words for ya!